INFORMATION PAGES
Private Horse Owner Liability Click Here
Mortality & Major Medical Click Here
Andalusian Horse Insurance Click Here
Arabian Horse Insurance Click Here
Friesian Horse Insurance Click Here
Paint Horse Insurance Click Here
Quarter Horse Insurance Click Here
Warmblood Horse Insurance Click Here
Farm & Ranch Home Owner Insurance Click Here
__________________________________________________________________________
Not sure what insurance you need
Please call or email and I am happy to explain the different types of Equine coverage to you.
For more information or for a free quote, please contact
Your Mane Insurance Source
Daren & Diana Humphries
Laurel Fowler Insurance Broker, Inc.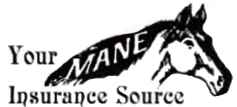 Phone (951) 757-6092

Fax (951) 600-9621

Email Now info@EquineQuote.com

*Please note: This website provides only a simplified description of coverage's and is not a statement of contract. Coverage may not apply in all states. When you receive your policy please read the complete details on coverage's, limits, conditions, exclusions and all endorsements.